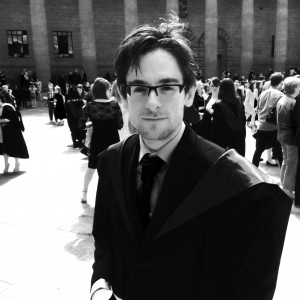 Hello blogging world, Karl here. I'm an aspiring writer and filmmaker, trying to break his way in the creative world. Hence this blog. It will mostly consist of my creative work and the odd entry relating to my life.
If you like any of my work feel free to contact me.
Email: karl@insidethebox.co
Sometimes I ask people if it's ok that I write things for them and sometimes they say yes. You can find them, and what I write for them here: TV Bomb and here: Good News Shared.
Also no pressure or nothin', but if you wanted you could follow me on twitter @BathRobeHippy I often tweet about the weather and other things such as food and what I'm watching. Examples include "looks like rain. Best take a coat." and "Man, I could go a burger right now." It's really not to be missed.